https://www.wrdsb.ca/blog/2022/07/06/groundbreaking-ceremony-for-oak-creek-ps/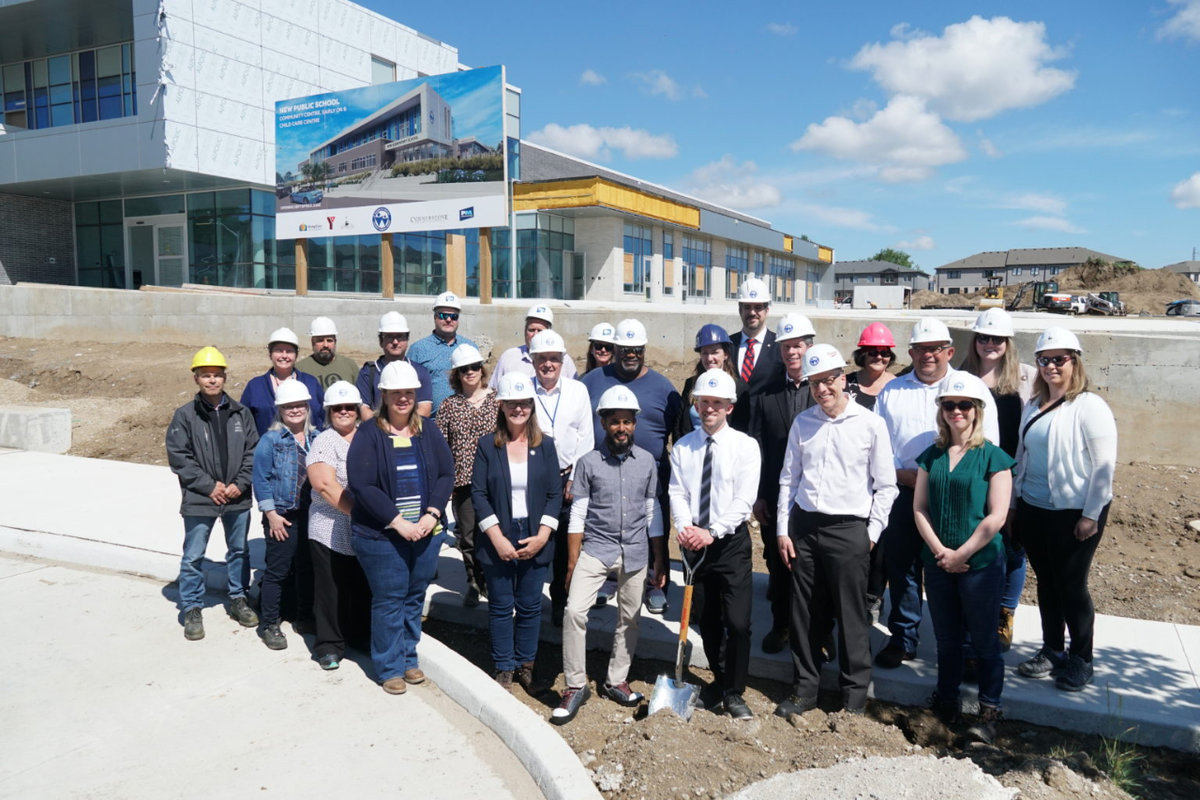 July 6th, 2022
On Wednesday, June 8, the Waterloo Region District School Board (WRDSB) broke ground on its newest elementary school.
WRDSB trustees and staff together with members of EarlyON, City of Kitchener, RisingOaks Early Learning Ontario, Cornerstone Architecture Inc., and PM Contracting Ltd. were on-site to celebrate the momentous occasion. This school build has been in the making since we received funding in 2018.
"The Doon South community is growing rapidly and we are ready to have our school serve this community," said Jeff Johnson, the incoming principal, as he reflected on what the future has in store for the newest WRDSB addition. "For me, it's going to be all about relationships and community at Oak Creek."
Through broad community consultation the new school was named Oak Creek Public School in 2022. The name Oak Creek brings together two significant natural features – Oak trees that are native to this area, and Strasburg Creek – which are located near the school.
With shovels officially in the ground and walls being built, the school is scheduled to open in September 2022. Located at 80 Tartan Avenue, Kitchener, the school will serve approximately 591 students in Junior Kindergarten to Grade 8, and will also be home to a child care centre, as well as a City of Kitchener Community Centre.
Thank you to the Ontario Ministry of Education for their support and commitment to ensuring schools in the WRDSB continue to be innovative and equitable places to learn!